For the past couple of years, my family and I have been residing in small-town Ohio. Before my wife and I moved here, we were avid travelers. We both have lived and worked in several different countries around the world. With that said, we both decided it was time to slow down our travels and do some nesting. A large motivator behind this decision came shortly after the birth of our two beautiful children.
I started WebUpMedia LLC as a way of putting a name to what I have already been doing for well over a decade. Website design, marketing, social media management, branding, and ecommerce are just some of the things I love to do with my free time. My passion is creating something from nothing and watching it grow.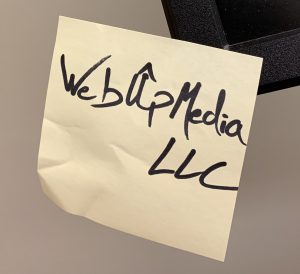 WebUpMedia LLC was once just a name I had written on a posted and stuck to my computer screen, but has since grown into something I am proud to call my own. As I continue to grow the WebUpMedia LLC Community, I look forward to making many more connections with like-minded entrepreneurs.
Tom – Founder of WebUpMedia LLC and Marketing Specialist